Do you like disappearing into the wild from time to time?




Are you in love with the night sky away from urban light pollution?


Do you want to hear nothing but lively wildlife sometimes?

If your answers are positive all around, camping must be your favourite pastime, and gear is always on your wishlist. Still, if you've never tried camping in a roof top tent, you're missing out. It might look weird at first, but once you give it a go, you will never return to your old-fashioned tent and sleeping bag combo. Unlike your favourite setup, rooftop models are attached to your vehicle's cargo rack and unfold into a comfy sleeping nest in a few short minutes (or even seconds!). As a result, you get closer to the stars and further away from the nasty critters waiting to snack on your food or your ankles. Think of it as having your own portable treehouse. Isn't it a childhood dream come true?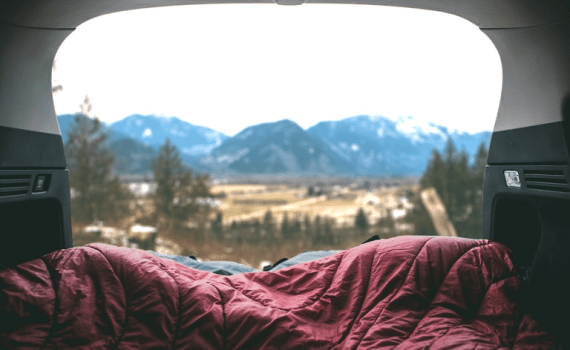 Of course, as the name suggests, you need a roof to attach your sleeping place to; otherwise, it would be no different from camping at ground level. Unfortunately, not every vehicle is made equal, and some simply cannot handle the additional weight. As a rule of thumb, your car should have cargo racks and be able to withstand at least 165 pounds of weight. That's dynamic load, but if you can get your hands on static load figures, they should accommodate for the weight of your tent and everyone inside to be safe. If you're thinking of buying a 4-person roof top tent, you'll need an SUV or a pickup truck, but some sedans and town cars may be able to handle one- or two-person setups.
While first used and popularized by Australian campers, roof top tents are now available across the world, and the variety of models is staggering. For your first roof top tent, softshell might be the best choice, as it's lighter, cheaper, and more familiar when it comes to setting up at a campsite. However, if you're ready to go all in and have the money to spare, a hard shell roof top tent is a more luxurious (and usually more convenient) option. We'll unpack the differences between the two in a moment. First, let's consider the advantages and disadvantages of both when compared to traditional camping gear. You might be surprised by the less obvious pros and cons that we've compiled based on the personal experience of long-term campers.
Top 5 Benefits and Drawbacks of Owning Car Roof Top Tent in Australia
Pros
Fast and easy set up at the campsite (between 10 seconds and 5 minutes), saving time for wilderness fun
The tent is off the ground, away from snow, mud, insects, snakes, and other animals, big and small that might interrupt your sleep
The mattress is included in most models, and bedding can be kept inside, further accelerating the tent set up for the night
The campsite has a smaller footprint, and the tent can double as an awning to protect from rain or sun or serve as a ground-level annex
Setting up the tent does not require perfectly level ground, though the car must be levelled using blocks or stones
Cons
The minimum price tag is around $1,000 which is much more expensive than traditional ground tents
Getting into and out of the tent using the ladder might be difficult for older people, small kids, and animals
Maximum capacity and height are limited, so there's no way to stand up to your full height or hold a 10-person party inside
You can only camp where your car can reach and park, so the selection of campsites might be a bit limited
Lifting the tent to the roof of the car and mounting it is a time-consuming two-person job requiring heavy lifting
Roof Top Tent: Hardshell vs Softshell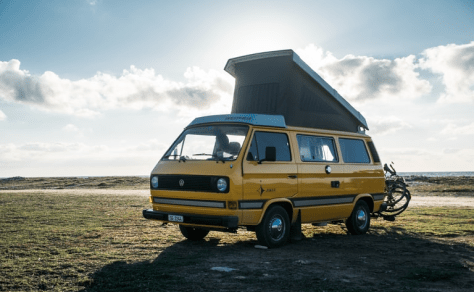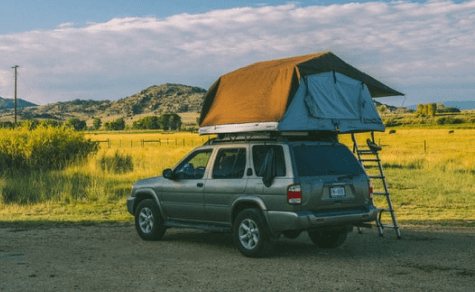 As the name suggests, hardshell models rely on firm materials, such as durable plastic to make up the roof and walls of the tent. They fit neatly on top of the car with no overhanging parts, and look like big cargo boxes (they can also double as one in some cases). When it comes to the durability of a roof top tent, hardshell is the best option, as the materials in use are more weather-resistant than fabric. Besides, the design of the hard shells makes them super easy to set up. Most models require you to unhook a couple of latches, and the pistons do the rest of the work for you. On the downside, a limited footprint makes them suitable for solo travellers or couples wishing to camp out together. You will be hard-pressed to find a hardshell model that fits more than two people comfortably.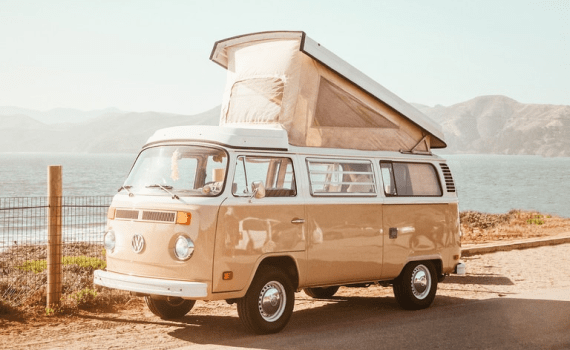 In contrast, a softshell roof top tent looks like your regular ground-level setup elevated a good six feet into the air. The materials that make up softshells are similar to traditional tents. It's usually water- and tear-resistant, though it won't stand up to heavy storms or rough treatment. Zippers are a particularly weak spot, so make sure they are water-tight and high-quality before purchase. While not as hassle-free as hard shells, softshell tents are easier to unpack and set up than ground-level gear. The process of setting up camp will usually take under five minutes with no time wasted on clearing the ground of rocks and twigs. On the upside, softshells are folded in half, making their footprint almost double the square footage of your car roof. One half of the tent hangs in the air, supported by a foldable ladder you will use to get in and out of the sleeping area. This translates into increased capacity that accommodates up to four people comfortably. You can even get away with fitting four adults and two children into some softshells. There are also models with additional overhangs or annexes that create pockets of privacy at ground level.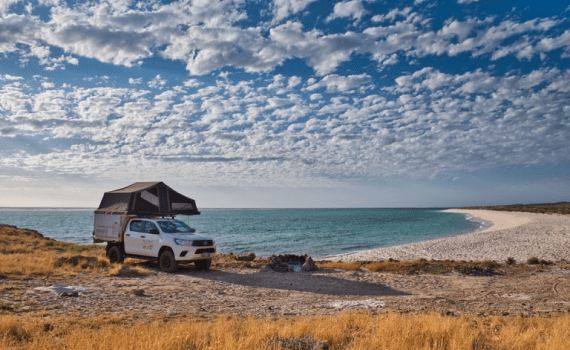 If you are a solo traveller or camp out with your significant other, and setting up is a pain you want to avoid, hardshell is an obvious choice. However, it is usually twice as expensive as a softshell model. Besides, hard shells are more suitable for full-length SUVs, as pickups do not have enough space for a roomy tent on the roof or above the bed.
If you regularly take your spouse and kids on camping trips, and sleeping space matters above all else, softshell is your number one choice. Besides, it's usually cheaper, and setting up a tent can be a fun adventure for the kids all on its own. Fold-out softshells are also appropriate for trucks, as they double the footprint once set up. Ground-level coverage is also a plus when the whole family needs to get ready for the day in the wild or when you're a solo traveller who's a fan of making their truck a base camp for a few days.
How Do We Rate Rooftop Campers?

There's no way to identify the single best tent out there that will be perfect for every nature enthusiast regardless of their vehicle, budget, and camping preferences. That's why we won't even try to do that. Instead, we'll share a detailed roof top tent comparison that relies on many factors. This way, you can check out the specs across a variety of models and find the one that hits your sweet spot.
What do we take into account when rating the tents? We've selected eight parameters that matter most to the majority of campers. These include:
Size (close/open). It's the first one on the list for a simple reason. You won't buy a new car to fit a too large tent, so you need to know whether the model is right for your roof real estate and how much space you'll have once it's set up. Storage capacity. This parameter is party connected to the first one, as manufacturers provide recommended capacity based on square footage. We'll share how many people each model fits and whether it can be used as a cargo box in transit between campsites. Weight. Once again, this factor is crucial for safe set up and use of the tent. You need to make sure the roof and the cargo rack can support the weight in motion and while the car is stationary. Although sometimes rugged terrain can cause breaks even in the most sturdy racks. Cover convenience. Crucial for switching between driving and camping, this factor comes into play every time you set up or tear down the tent. The easier it is to use the cover, the more fun you'll have on your trip. Cost. The price tags may vary across the online stores, so we'll share an estimate and a link to the best-priced option we've managed to find. Durability. By scouring through the complaints and angry rants, we've identified the tents that come apart at the seams and have left them out of this overview. We'll still mention the weakest links to help you make an informed decision before investing thousands of dollars into camping gear. Ease of assembly and installation. While subjective, this factor is still crucial for choosing the right tent for your camping preferences. We've analyzed reviews and specs to estimate how easy or difficult it can be to get your campsite ready for the night (or day) of wilderness fun. Delivery set. You'll want to know what you pay for, as accessories can sometimes make up for the seemingly astronomical prices. We'll share what you can expect to come with your tent, straps, mattress, and more.
The Best Kings Roof Top Tent on Offer
The first thing you should know about our Adventure Kings roof top tent review is that we're talking about the latest revamped models. Many travellers had issues with the previous lineup, including difficulties with the Adventure Kings roof top tent installation and poor waterproofing. The newest models are free of these troubles and come with cool features that prove manufacturers can learn from their mistakes and listen to their customers. There are two main contenders on our list.
Grand Tourer MKII
Size (close/open), cm
29.5 x 147.6 x 235.5
170 x 147.6 x 235.5
Capacity, people
2
Weight, kg
93.5 kg
Cover Convenience
9/10
Durability
8/10
Ease of Installation
7/10
Delivery set
Mattress, telescopic ladder
Kings Tourer roof top tent boasts the best of two worlds. The tent is roomy and comfortable as a soft shell and easy to set up for the night as a hard shell. The lightweight aluminium cover pops up in under two minutes thanks to a couple of gas struts. Meanwhile, the walls are crafted of a durable rip-stop fabric coupled with watertight seals along the roof and the entrances of which there are three for comfortable entry and exit. The lightweight ladder folds up into a neat tiny package, saving space in transit.
The Kings roof top tent size is among the obvious benefits. When folded, the cover reduces drag and makes your truck easy to navigate without increasing fuel consumption too much. Once set up, the tent offers a substantial sleeping space covered with a comfy 75 mm mattress. The high-density foam will help you sleep like a child.
While the campsite set up is a matter of minutes, the Kings roof top tent mounting might cause some trouble, despite the detailed instructions. The revised roof bracing kit is easier to get into place, but the weight makes it almost impossible to lift the tent on the roof without a second (or even a third) pair of hands. Be careful, and don't hurt yourself!
Adventure Kings Kwiky MKII
Size (close/open), cm
320H x 2120L x 1270W
1050H x 2120L x 1270W
Capacity, people
2
Weight, kg
73 kg
Cover Convenience
9/10
Durability
7/10
Ease of Installation
8/10
Delivery set
Mattress, telescopic ladder
Another updated Adventure Kings roof top tent comes with an ABS cover instead of aluminium, making it lighter and cheaper than the alternative. While averaging at 73 kilos, this Kings roof top tent weight is still too much for a single-person installation, despite the relative ease of the mounting process thanks to a revised bracing that also extends the life expectancy of the camping equipment.
According to the Kings roof top tent specs, the model comes with an open-cell mattress (50 mm thick) and a collapsing ladder that's long enough to get you even to the roof of the highest SUV on the market. The poles that come with the tent can be used to create small-ish awnings on both sides of the car using the entry flaps. Kings Kwiky roof top tent might not look like much when folded thanks to an aerodynamically designed cover, but once it's up (the process takes under 120 seconds), it can comfortably sleep two people.
While we couldn't find a long-term owner's Kings Kwiky roof top tent review, considering the updated specs, this model will likely hold up against the elements, but the plastic cover may deteriorate with time. The limited guarantee will last you 12 months for both models. And though Grand Tourer is definitely a more pricey investment, but its aluminium hardware should be way more durable.
The Best Darche Roof Top Tent Duo
Darche Panorama 2
Size (close/open), cm
121.5L x 143.5W x 29H
240L X 140W x 125H
Capacity, people
2
Weight, kg
63.6 kg
Cover Convenience
7/10
Durability
6/10
Ease of Installation
6/10
Delivery set
Mattress, ladder, mounting kit, guy ropes, window poles, pegs, instructions
If you've been looking for a Darche roof top tent, Panorama 2 must have been the one you're heard most about. It's definitely a worthwhile investment, if you're serious about camping and enjoying the wild. While Darche roof top tent dimensions are very impressive once unfolded, with the cover on, this model is merely 29 cm high, reducing drag and making it perfect for the harshest terrain.
The rip-stop fabric makes for a roomy sleeping area made perfect by a large side window and a star gazing opening on the top. Superb ventilation and adjustable tropical fly reduce condensation and guarantee good airflow. The annex further increases the tent's usability, making the car door accessible without leaving the cover of the waterproof canvas.
According to customer reviews, Darche roof top tent setup is as easy as the producer promises. It takes one person under five minutes to unfold the tent and get it ready for use. However, some travellers complain about packing this model back into its cover, so it might take more time than the setup. And if you're picky about mattress quality or thickness, the 50 mm foam pad that comes with the package might not be enough for you.
Darche Intrepidor 2 Roof Top Tent
Size (close/open), cm
121.5L x 143.5W x 35H
240L x 140W x 125H
Capacity, people
2
Weight, kg
52 kg
Cover Convenience
5/10
Durability
5/10
Ease of Installation
5/10
Delivery set
Mattress, ladder, mounting kit, guy ropes, window poles, pegs, instructions
When it comes to selecting your Darche roof top tent, price might be a critical issue. If Panorama is a little outside of your budget, Intrepidor might just hit your sweet spot when it comes to value for money. While most features mirror those of the first model on our list, this one is a bit bulkier when closed. The increased height increases drag and comes with a zipper that connects the tent to the cover that's caused some users to complain about the fabric getting caught.
Many a Darche roof top tent review praises outstanding ventilation that keeps the temperature inside pleasant regardless of the chosen campsite and season. The stargazing opening in the tent's roof is another beloved feature.
Wherever you purchase your Darche roof top tent, Perth or Sydney, you should be aware of a couple of downsides that do not detract from the overall quality of the lineup. The covers for both models are made of laminated PVC. It's a way to reduce the weight and ensure cover durability. However, it's also the part open to the elements that might give out first. Luckily, both models come with the manufacturer's warranty (24 months for Panorama, 12 months for Intrepidor).
The Best XTM Roof Top Tent Money Can Buy
XTM Roof Top Tent
Size (close/open), cm
125W x 148L x 32H
320W x 142L x 130H
Capacity, people
2
Weight, kg
77 kg
Cover Convenience
8/10
Durability
7/10
Ease of Installation
7/10
Delivery set
Ladder, mattress
Have you been looking for an XTM capsule roof top tent or an XTM fibreglass roof top tent with no luck? It's no surprise, considering the manufacturer now only offers one soft shell option available via the official website. You may find a used XTM roof top tent, hardtop and automatic, for sale, but we do not recommend buying it. Even if you've heard multiple positive reviews, most of those forget to mention the XTM roof top tent recall that resulted in all the hard shell RTTs being returned to the manufacturer for a full refund. According to Australian Product Recall Information website, the nylon straps of the recalled model were too soft and prone to being undone or even ripped when travelling in strong wind or through harsh terrain. The tents could deploy while the cars were in motion, resulting in accidents. While the situation was handled, the brand offers no XTM hard shell roof top tent options for now, and there's a single model available, named, unimaginatively, XTM Rooftop Tent.
The latest model is roomy and durable, made of quality rip-stop waterproof fabric. While not on par with the XTM automatic roof top tent, the latest model is still extremely easy to set up and fold after usage. It takes under 60 seconds even if you have no one to help you set up camp. The dimensions of the tent might seem a bit strange, as it's long and narrow, limiting its sleeping capacity to two adults. At least, the manufacturer makes up for awkward sizing with an extra-thick mattress foam mattress (75 mm) that's been lauded by many campers.
Another thing an XTM roof top tent review or two mention is good ventilation. The two large windows are covered with fine mesh to prevent insects from disturbing your rest, and their covers can also serve as tiny awnings. The full-size awning can be secured to the side of the tent to create a protected space for rest at ground level.
Considering its durability and comfort, the XTM roof top tent price seems very reasonable. If you snatch a deal, you can lower the price tag up to 30%, making it even more affordable. And if you stumble upon an offer for an XTM roof top tent, automatic hard shell version is not the way to go. Remember about the recall and the accidents the poor construction can cause and opt for a safer, more reliable option.
The Best ARB Roof Top Tent for You
ARB Simpson III RTT
Size (close/open), cm
140W x 120L x 30H
140W x 240L x 130H
Capacity, people
2
Weight, kg
81 kg
Cover Convenience
7/10
Durability
7/10
Ease of Installation
6/10
Delivery set
Annex, two elevated shoe pockets, mattress, ladder
Simpson III is the largest ARB touring roof top tent, made all the roomier by a substantial annex that's included in the price along with the lightweight mattress, foldable ladder, and the two shoe pockets elevated above ground level. It's an unbeatable deal, considering a very reasonable price. However, be warned that the attached annex does not come with a floor.
While the tent itself is constructed using quality, durable material, and the design is well-thought-out, some customers complain about the mounting instructions. The manual can be a bit confusing on the first try, so be careful and check out YouTube instructions if you don't want to waste your time. And don't forget to get a second pair of hands to help with lifting the tent on the roof; its substantial weight is too much for one person to handle safely.
On the upside, once secured, the tent unfolds and is ready for use in under five minutes. Besides, the entry comes with grab straps that make getting into the tent a bit easier.
ARB Kakadu RTT
Size (close/open), cm
140W x 120L x 40H
140W x 240L x 130H
Capacity, people
2
Weight, kg
59 kg
Cover Convenience
7/10
Durability
7/10
Ease of Installation
6/10
Delivery set
Mattress, ladder
While keeping this model similar in many aspects to the previous roof top tent, ARB made Kakadu even lighter and easier to install, set up, and pack up. It's a perfect two-person tent that's designed for warmer weather. A large side window increases airflow and allows more natural light to enter the sleeping area. At the same time, the model comes with internal covers that can be zipped up if the weather takes a turn for the worse.
ARB roof top tent price is one of the critical downsides of this model. It's only a little cheaper than the Simpson, but it lacks the extra space provided by the annex. Overall, a solid, durable, and comfy option, but there are roomier alternatives in the same price range you should check out.
Two Versions of the Best Dune Roof Top Tent
Dune 4WD Nomad Roof Top Tent
Size (close/open), cm
225L x 162W x 30H
217L x 154W x 95/143H
Capacity, people
2-3
Weight, kg
56 kg
Cover Convenience
8/10
Durability
7/10
Ease of Installation
7/10
Delivery set
Ladder, mattress, two shoe pockets, install kit, instruction manual
To save time, let's combine two models in a single Dune roof top tent review. After all, the main difference between the two varieties is their width. You get to choose between 120 and 140 centimetres (when the tent is unfolded). The sleeping capacity varies between two and three people, depending on their build and requirements. The overall weight supported is 300 kg, which is enough for most camping parties.
When closed and stored under the cover, the width is 134 and 154 cm accordingly. The lengths are the same, but the narrow tent is also a bit shorter when it comes to height. Finally, the smaller dimensions result in a lower weight (46.5 kg vs 56 kg). The prices vary too, although not by much. Depending on the store, discounts, and sales, the larger version will cost $200 to $300 more. Ultimately, you should choose the one that fits your truck and your needs.
What does Dune offer that sets these tents apart from other RTTs? For one, both models rely on hydraulic pistons to unfold the canvas and get the tent ready for sleep. It takes minimum effort, and the tent can be set up and torn down in mere seconds freeing up your time for exploration and fun.
The dome is made of durable rip-stop fabric and boasts two large side windows, crucial for air circulation, and a wide entry opening for easy access via the ladder. The aluminium alloy ladder folds into a tiny package when not in use and can withstand up to 150 kg. Two large shoe bags are placed on both sides of the ladder and are included with the tent.
Finally, both Dune RTTs come with a two-year warranty, which is a rarity among camping equipment. Still, the build quality is good, so you shouldn't need to rely on the manufacturer's guarantee for returns or repairs. These tents aren't as well-known as others on our list, but they deserve your consideration, especially if you manage to land a good deal.
The Best 6-person Roof Top Tent in Australia
Family offroading is way more complicated than solo travels, as any parent will surely attest. RTT manufacturers make this quest even more so, as none offer a quality family roof top tent, Australia-made or otherwise. You won't find a single model that's big enough to host six adults. However, kids take a lot less space, and you can often squeeze two children under ten in place of an adult. Still, we've scoured the web looking for the biggest roof rack tent to make your family campsite comfortable for everyone.
Among the models we've discussed, only Adventure Kings RTT with an annex comes anywhere near close to a six-person capacity. Still, the rooftop part holds two adults max, while the annex can sleep four more people. It isn't an ideal solution by far, as you're likely to listen to endless bickering among the kids about who's going to sleep where.
The best solution we've managed to find is:
Tuff Stuff Elite Overland
Size (close/open), cm
120L X 200W X 35H
335L X 200W
Capacity, people
2 adults + 3 children or 4 adults
Weight, kg
84.8 kg
Cover Convenience
7/10
Durability
7/10
Ease of Installation
6/10
Delivery set
Two ladders, two mattresses, annex room
This car roof tent is among the biggest on the market with a huge sleeping space decked out with two foam mattresses and an annex room included in the price tag. The huge tent might be a pain to mount and set up, even if the manufacturer tried to make the process as fast and seamless as possible. It should take you no more than five minutes with two pairs of hands even if your tiny helpers get in the way.
Considering there's a privacy screen inside, it's logical for the tent to have two independent entries with two telescopic ladders. There are even two windows at the front of the RTT, so your kids can feel like they are in their own room. Extra thick high-density foam mattresses make for comfortable sleep, and quality waterproof materials ensure the tent remains usable throughout three seasons. While there are other comparable family-friendly RTTs on the market, such as Tepui Autana 4 or Eezi-Awn Family, both are more expensive while offering largely the same features.
Before you rush off to buy a family-sized tent, check out the sleeping footprint on Tuff Stuff and other models, and set out the dimensions on the floor using painters tape. This will help you understand how much real estate your spouse and kids will have inside the tent. Try out different sleeping configurations until you find the perfect model for your needs. We've found this approach extremely helpful, particularly when it comes to larger tents.
Of course, you should also be ready to face higher prices, bigger weight, and longer set up when it comes to 6-person tents. Luckily, switching to a ground-level model is always an option, even if it's not as comfy and cool.
The Best Roof Top Tent for 4-person Camping
As with family-sized RTTs, 4-person models aren't easy to come by. Although, it should be obvious any of the options from the previous block fit the bill. If they can sleep two adults and three kids, these tents are likely large enough for four adults. However, you are welcome to use the same testing method we've described above.
Before we dive deeper into the specs for what we think is the best 4-person RTT, let's set things straight. Soft shell is your only recourse. When it comes to that large a roof top tent, hard shell is not an option. We could not locate a single clamshell roof top tent on offer that would fit four adults comfortably. Considering the required size of a sleeping area, it's no surprise. It would weigh too much, be too expensive, or altogether unmanageable. Soft shell options aren't that numerous either, and they are more prone to wear and tear. Still, we've found a couple of models you might like.
Thule Tepui Autana 4
Size (close/open), cm
180W x 120L x 30H
180W x 309L x 132H
Capacity, people
4
Weight, kg
86 kg
Cover Convenience
7/10
Durability
7/10
Ease of Installation
8/10
Delivery set
Two mattresses, 8.5 ft ladder, removable annex, universal mounting brackets
Tepui Autana 4 is one of the largest and most luxurious models on the rooftop camping market with an impressive sleeping area of 6 by 8 feet. That's enough to fit two 2-person mattresses side by side. Two stargazing windows make nighttime camping special, and two side windows provide ample ventilation. The tent is tall enough for you to sit comfortably, and the ladder is tall enough to require no extension even with an elevated vehicle.
The tent's usability is increased by a removable annex, complete with a PVC flooring, windows, and a door to access the car without leaving the cover. The heavy-duty rip-stop fabric protects from heavy rain, wind, and even snowfall, making it a perfect camping choice all year long.
Remember that the tent's weight is directly proportional to its capacity. This model measures 190 pounds (86 kg), making the installation process and setting up a two-person job. While the manufacturer provides the mounting brackets with the tent, you should still pay attention to the user manual and video guides to ensure the gear is secure and safe to use.
The Best 3-person Roof Top Tent Available
While not the most popular, three-person RTTs are still a requirement for small families or camping with friends. Despite adding a wider sleeping space to fit a third person, these models are usually not much bigger than the most widespread two-person offerings. On the one hand, it means the tent won't be much heavier or more expensive. You can even find a hard top roof top tent to fit your camping party. On the other hand, sleeping might be extremely uncomfortable in tight quarters, especially for those who tend to move a lot in their sleep. When choosing the right 4x4 roof tent, you need to strike a balance between price and comfort. If the latter is crucial, consider investing in a larger four- or six-person model.
As you might have noticed, only Dune roof top tents, Australia-made or otherwise, can fit three people, according to specs. When it comes to sleeping footprint, we have our doubts about this claim, unless the campers are petite or one of them is a child. If you want an RTT to fit three people comfortably, we recommend you consider:
Thule Tepui Explorer Kukenam 3
Size (close/open), cm
122L x 142W x 30H
244L x 142W x 134H
Capacity, people
3
Weight, kg
59.4 kg
Cover Convenience
8/10
Durability
8/10
Ease of Installation
7/10
Delivery set
Ladder, mattress, universal mounting brackets
Tepui is out to make your life easier by including mounting brackets that fit most racks and vehicles. The company also shares a handy video instruction on installing the tent, and we recommend you check it out before buying the tent to know what you're getting into. Once mounted, the tent takes a few minutes to set up and fold down, despite its increased sleeping footprint.
The inside of the RTT is comfy and surprisingly roomy with enough place to sit up without hitting the canvas with your head. The large entry opening and windows covered by a fine mesh provide ample ventilation without letting bugs in. You can also maximize the use of internal space by storing your gear within the four large pockets. The extra-thick foam mattress measures 96 by 56 inches, enough for three people used to tight quarters. You can increase the functionality and sleeping capacity of this tent using an annex, but it is sold separately.
Finally, Kukenam 3 makes use of the patented Zipper Gimp technology that enables canopy changes depending on weather conditions throughout the four seasons.
Choose the Best 2-person Roof Top Tent
Being the most popular and abundant, two-person RTTs can easily overwhelm an unprepared buyer. With dozens of models and obscure features, it can take months to research the niche thoroughly. And you might still end up with the wrong tent. To make this process less painful, check out our previous recommendations and don't ignore YouTube. There are plenty of RTT owners sharing their experience, and their videos will let you take a sneak peek at the problems manufacturers are trying to hide.
While two-person tents are usually in the cheapest category, do not fall for the lowest price tag. Buying an RTT is an investment, and you get what you pay for. If you're looking for a long-term commitment, consider:
Eezi-Awn Stealth
Size (close/open), cm
220L x 145W x 16.5(30)H
213.5L x 132W x 43(140)H
Capacity, people
2
Weight, kg
100 kg
Cover Convenience
9/10
Durability
10/10
Ease of Installation
8/10
Delivery set
Queen-sized mattress, XKLUSIV ladder
This model is a Rolls-Royce of RTTs, and not only when it comes to the price. For one, it's a hard shell, so you know it'll be ready to use in seconds without you having to lift a finger. High-quality insulated roof and floor are perfect throughout all four seasons and will last decades. Besides, Stealth relies on a unique slanted roof design that makes it aerodynamic in travel mode and comfortable in sleep mode.
Unlike most tents you've seen on this list, Stealth comes with a super-thick foam mattress (90mm) with a quilted cover. You won't get such a deep and comfortable sleep in any other RTT. Mesh-covered openings on all sides ensure air circulation, and the YKK zippers make sealing them up in the cold quick and secure.
The only downside to Eezi-Awn Stealth is the price. It's double the cost of the soft shell options. Still, the comfort, usability, and durability are well worth it.
Make Sense of Your Options with this Roof Top Tent Comparison Table
Best overall

Editor's Choice

Top Pick

RTT

Adventure Kings Grand Tourer MKII
Adventure Kings Kwiky MKII
Darche Panorama 2
Darche Intrepidor 2
XTM Roof Top Tent
ARB Simpson III RTT
ARB Kakadu RTT
Dune 4WD Nomad
Tuff Stuff Elite Overland
Thule Tepui Autana 4
Thule Tepui Explorer Kukenam 3
Eezi-Awn Stealth

Size (close/open), cm

29.5 x 147.6 x 235.5
170 x 147.6 x 235.5
320H x 2120L x 1270W
1050H x 2120L x 1270W
121.5L x 143.5W x 29H
240L X 140W x 125H
121.5L x 143.5W x 35H
240L x 140W x 125H
125W x 148L x 32H
320W x 142L x 130H
140W x 120L x 30H
140W x 240L x 130H
140W x 120L x 40H
140W x 240L x 130H
225L x 162W x 30H
217L x 154W x 95/143H
120L X 200W X 35H
335L X 200W
180W x 120L x 30H
180W x 309L x 132H
122L x 142W x 30H
244L x 142W x 134H
220L x 145W x 16.5(30)H
213.5L x 132W x 43(140)H

Capacity, people

2
2
2
2
2
2
2
2-3
2ad+3ch/4ad
4
3
2

Weight, kg

93.5
73
63.6
52
77
81
59
56
84.8
86
59.4
100

Cover Convenience

9/10
9/10
7/10
5/10
8/10
7/10
7/10
8/10
7/10
7/10
8/10
9/10

Durability

8/10
7/10
6/10
5/10
8/10
7/10
7/10
7/10
7/10
7/10
8/10
10/10

Ease of Installation

7/10
8/10
6/10
5/10
7/10
6/10
6/10
7/10
6/10
8/10
7/10
8/10

Delivery set

Mattress, telescopic ladder
Mattress, telescopic ladder
Mattress, ladder, mounting kit, guy ropes, window poles, pegs, instructions
Mattress, ladder, mounting kit, guy ropes, window poles, pegs, instructions
Mattress, ladder
Annex, two elevated shoe pockets, mattress, ladder
Mattress, ladder
Ladder, mattress, two shoe pockets, install kit, instruction manual
Two ladders, two mattresses, annex room
Two mattresses, 8.5 ft ladder, removable annex, universal mounting brackets
Ladder, mattress, universal mounting brackets
Queen-sized mattress, XKLUSIV ladder

Pros

Aluminum cover 75 mm
thick mattress
Aerodynamic when folded
Aerodynamic when folded
Entry flaps convert into awnings
Affordable price tag
Stargazing window on the roof
Excellent ventilation
Annex with car door access
Stargazing window on the roof
Excellent ventilation
Easy to handle weight
Entryway grab straps for easy access
Annex included
Two elevated shoe pockets
Lightweight and easy to handle
Good ventilation via the large side window
Two entries, ladders, and mattresses
75 mm mattresses
Annex included
Two two-person mattresses
Two stargazing windows
Annex included
Zipper Gimp technology for changing the canopy
Four pockets for gear
Large windows and entryway
Insulated roof and floor
90 mm thick mattress with a quilted cover
Superb ventilationMade in South Africa
75 mm thick mattress
Good ventilation
60-second setup
Lightweight
Fast set up using hydraulic pistons
Ladder and two shoe pockets included

Cons

Installation issues
Plastic cover
50 mm open cell mattress
50 mm mattress
Folding difficulties
Cover zipper gets caught on tent fabric
50 mm mattress
Confusing mounting manual
Annex doesn't have a floor
No extra annex space
Increased weight
Set up takes 5 minutes and 2 people
Increased weight
Mounting and set up takes two people
Annex sold separately
Considerably more expensive than soft shell models
Poor brand reputation due to recall
More expensive than other models
Less-known brands

Shop Link

Check Price
Check Price
Check Price
Check Price
Check Price
Check Price
Check Price
Check Price
Check Price
Check Price
Check Price
Check Price
FAQ
Can I set up a roof top tent on any car?

No, unless your car's rooftop load capacity is above 165 pounds and it has a rack. Pickup trucks and SUVs are ideal, but you can get away with mounting an RTT on a hatchback if the rooftop space and load capacity allow it.

What's an average price tag for a roof top tent?

If you're going for a softshell, there are plenty of high-quality options under $1,000. Hardshell models are way more expensive, averaging at $2,500.

What's the point of a roof top tent?

It's more comfortable and safe than your average ground-level tent. For one, it takes a couple of minutes to set up and comes with a foam mattress. The elevation means you don't have to clear the sleeping space before setting it up, and it protects you from critters just waiting for you to go to sleep. RTTs are also a great way to turn your truck into your home away from home on family camping trips.

What's the chance of someone stealing my roof top tent?

Considering most models weigh over 100 pounds, it's unlikely someone will be strong enough to unmount and steal the tent while you're having fun in the wild. Besides, leaving an RTT mounted at all times is not the best idea, as it increases drag and lowers the mileage.

Can I use roof top tents in the rain?

Most quality models are made of waterproof material and come with watertight seals and zippers. Some are even equipped for year-round use. Check out the specs of your chosen model to ensure it stays dry in the rain.
Let's Wrap It Up
By now, your head must be reeling with all the specs and features. Let's go over our selection one last time and sum up the best and the worst of each RTT.
Adventure Kings Grand Tourer MKII is a roomy, comfortable, and durable tent if a bit heavy and somewhat expensive. Extra-thick mattress and ladder included, this model is our Best Buy choice. We've also scoured the web for the best price and found one here. Check it out!
Adventure Kings Kwiky MKII is an affordable two-person option that folds into a sleek package that reduces drag. The entry flaps can double as side awnings when used with poles, and the ladder is tall enough for any SUV or truck. For the best deal, check out this place.
Panorama 2 is Darche's most known and loved RTT. It's renowned for superb ventilation thanks to large windows and a stargazing opening on the top. The owners commend the quick set up and complain about tricky folding in the same measure. Read more genuine reviews here before you commit to this model.
Darche Intrepidor 2 is the lightest model on our list and the easiest to handle. It features the same outstanding ventilation and stargazing window as Panorama but is much cheaper. The only downside we've found is fabric snagging on the zipper connecting the tent to the cover. Learn more about this and other potential issues here.
ARB Simpson III offers a surprising sleeping footprint considering a very reasonable price and cool features, such as grab straps and shoe pockets. The included annex is great, as long as you don't mind the absent flooring. Before you buy this tent, check out customer reviews here and make sure you understand the installation instructions.
ARB Kakadu is perfect for warmer weather, as the large side window suggests. While only $100 or so cheaper than the Simpson, this model has no annex space, which makes it a bit less functional. For a closer look, check out detailed specs here.
XTM Rooftop Tent is the only option currently on the market following the recall of the hard shell model. This RTT is spacious and well-ventilated, easy to set up and fold down without a second pair of hands. The pricing is reasonable. Check out the super deal here for huge savings.
Dune Roof Top Tent comes in two sizes, so you can choose the perfect fit for your camping needs. Lightweight and easy to set up thanks to hydraulic pistons, this tent is a pleasure to use. With the ladder and two shoe pockets included in the price, it's a solid deal. Check out the best price offers here.
Tuff Stuff Overland is lauded for its huge sleeping space that might be able to handle a family of six if you make use of the annex. The family RTT comes with two thick mattresses, and privacy screen to separate them and two independent entryways with ladders. It takes a while to install, set up, and fold, but the family fun and comfort is worth the extra effort. Learn more about this model here.
Tepui Autana 4 is another spacious model fit for four adults or a large family. There's two of everything, though only one ladder comes with the tent. Considering its significant weight, two people are necessary to lift the RTT to the roof, secure it and set up at the campsite. More details on this tent are available here.
Thule Tepui Explorer Kukenam 3 is sure to fit three adults, unlike many other RTTs. The inside is super-comfy thanks to the high canopy, thick mattress, and four large pockets to store your gear. The one downside is the lack of an annex, though you can buy it separately. Check out this model and matching accessories here.
Eezi-Awn Stealth is the most luxurious hard shell on this list. Easy to mount and set up, it's nothing if not a long-term investment. Durable materials and quality accessories translate into decades of service. And the comfort level is off the charts thanks to the 90mm thick mattress and large windows. Find the best price for this beauty here.